Clat Innovation LLC Unveils Proprietary PAFS Series of Arc Fault Sensors
Clat Innovation LLC has launched its proprietary PAFS series of arc fault sensors, which can be used in solar inverters and combiner boxes for new or retrofit photovoltaic systems. These products passed UL1699B certification in May of 2015. Samples are available for potential customers per request.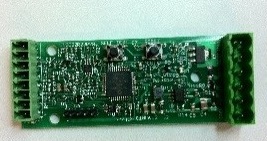 With NEC2011 being adopted by most of the states in the US, new installation of grounded PV arrays are required to be equipped by arc fault detection enabled equipment. With Clat Innovation LLC's PAFS series of arc fault sensors, the equipment (inverter, charge controller, combiner box, etc.) manufacturers can meet the requirement more easily.
Clat Innovation LLC's proprietary PAFS series products focus on better arc detection capability, less nuisance tripping, lower system cost with higher current monitoring capacity, easy integration, and lower system integration cost.
The products feature wide range of power requirement (DC 7V~32V) and DC current capacity (from single string to full combiner box), detached current transducer for installation flexibility, high capacity output signal capable of driving external contactor directly, RS485 interface for easy communication with the host system, flexible mounting styles for either DIN Rail mounting or PCB mounting option, and low cost.
With its unique design, another feature of the products is that the PAFS can work with different current transducers for its sensing element, such as hall-effect DC current transducer, instead of a specific current transformer, as other arc fault detectors do. This feature allows Clat Innovation LLC's PAFS to be used for both arc detection and potentially DC current measurement, which further lowers system integration cost.
Customization is also easy to implement thanks to the flexible design of PAFS. Using its RS485 interface, internal parameters can be adjusted, should any customer requires to do so.
The PAFS series sensors are available worldwide. Contact Clat Innovation LLC at +1-617-599-3264 or info@clatinnov.com for more information.